Drop hypocritical criticism of China's anti-terror law

BEIJING

 |   2015-12-29 23:57:01
The double standards
of Japan's apology
By Guo Likun
Tokyo should shun the double standards exhibited in the settlement of the issue of sex slavery during WWII and show more sincerity and take more actions in the handling of Japan's other wartime atrocities.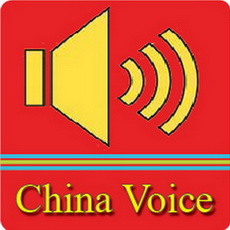 Japan and the Republic of Korea (ROK) on Monday sealed an agreement on the issue of "comfort women," a euphemism for women forced to serve in Japan's military brothels during WWII. Japanese Prime Minister Shinzo Abe made an official apology and Tokyo promised victims an 8.3-million-U.S. dollar payment as part of an assistance fund.
The agreement is expected to improve Seoul-Tokyo relations, severely damaged by Abe's years of denial of Japan's wartime conduct.
The apology, which marked the first time that the Japanese government "officially" expresses its responsibility for the war crime, however fails to clearly stipulate Japan's "legal responsibility," which is what the victims want to hear.
It is also necessary to point out that Korean women were not the only victims of these crimes, and questions must be asked as to why Japan has singled out the ROK.
It is estimated that more than 200,000 women were forced to serve as sex slaves for Imperial Japanese troops. Apart from Korean women, victims also include the women of China, the Philippines and other Southeast Asian countries, who also deserve an apology and compensation.
While acknowledging Japan's actions, Abe on Monday told reporters in Tokyo that the agreement was based on his commitment to stop future Japanese generations from having to repeatedly apologize. ( In a bizarre parallel move, on the very day the deal was reached, Abe's wife announced on Facebook that she had visited the Yasukuni shrine, which honors 14 convicted Class-A Japanese war criminals from WWII: at best a misguided, heartless gesture — at worst a flagrant display of hypocrisy and contempt.
Taking into consideration the mixed nature of signals sent out by Tokyo in recent days, as well as Abe's undeniable history of prevarication and obfuscation and habit for historical revisionism, people have good reason to remain doubtful.
Is the agreement a mere expediency or a genuine and sincere expression of regret?
Asian neighbors welcome constructive moves which could boost the regional stability and development. Meanwhile, they have also been taught by Japan's leaders in recent years to observe not only its words, but also its deeds.
BEIJING

 

|   2015-12-29 12:53:42
Drop hypocritical criticism
of China's anti-terror law
By Wang Di and Guo Yaru
It's hypocritical to criticise China's requirements for technical support from companies in fighting terrorism, as stipulated in China's counter-terrorism law.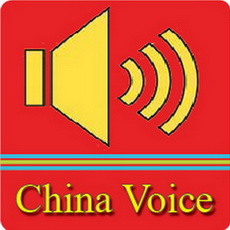 The recently adopted law requires telecom and Internet service providers to provide technical interfaces, decryption and other assistance in case of anti-terror probes. Some critics say this would lead to a breach of privacy and infringement upon intellectual property rights.
Such remarks showed indifference to the need to protect people from terrorist attacks and revealed double standards in judging China's fight against terrorism.
In China, as well as in many other countries and regions in the world, the Internet is increasingly being used by terrorist groups to spread their extremist ideas, recruit fighters, channel funds, plot attacks and incite followers.
Cyber space should not be turned into a ground that breeds terrorism. Asking technology firms to help fight terror comes from the important need to safeguard peace, stability and human lives.
In addition, it is a common practice in the international community and conforms with the law.
Many countries, including the United States, have written into law a technology firms' duty to cooperate in terror-related surveillance or probe.
To avoid abuse of the legislation and violation of human rights, Chinese lawmakers have made it clear that all counter-terrorism work should be carried out in accordance with law, protecting citizens' legal rights and freedom.
China has stressed that the requirement for technical assistance from companies needs to go through a rigid procedure of approval and authorization and its use is strictly limited to public security organs and national security agencies.
The law stipulates that governments and individuals who leak commercial secretes and privacy would be held responsible according to the law.
It should be noted that the requirements for technical assistance apply to companies from both home and abroad. The country does not intend to pose any unfair regulatory pressure targeting foreign companies.
Furthermore, a safer China means a better environment for foreign companies doing business in China.
Finger pointing and exercising double standards will only undermine the global united front to fight against terrorism. If they keep the common interests of mankind in mind, some people would know which side to stand for.

398 Comments