Two generations of China's "gaokao"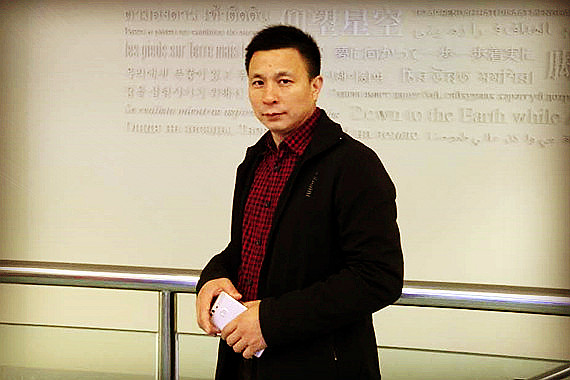 Wen Dongsheng
BEI

JING

 |   2017-06-06 09:30:19
Two generations 
of China's "gaokao"
By Qiang Lijing and Ren Qinqin
Wen Dongsheng (文东升) returned to China seven months ago having lived in the United Kingdom for 17 years, and has just about adapted to his new life as the head of a leading college.
Leaving his post as a full professor at the University of Leeds and his stable life in the U.K., Wen, 42, is now dean of the college of aeronautic and engineering at Beihang University in Beijing (北京航空航天大学航空科学与工程学院).
THE SON'S GAOKAO SUCCESS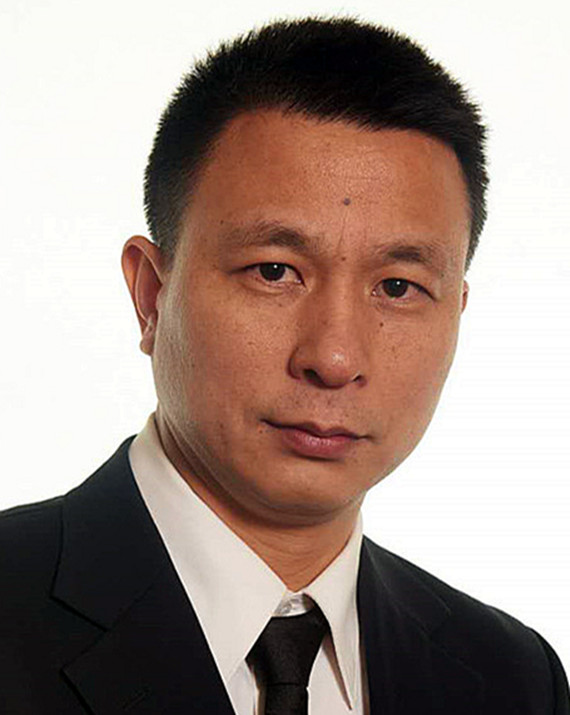 Wen returned as part of China's influential Thousand Talents program which, from December 2008 has set out to attract highly skilled people from overseas.
Despite his almost perfect resume and life overseas, Wen, a thermal physicist, is happiest when he talks about his formative years striving for a great ambition.
Born in south China's Guangxi Zhuang Autonomous Region, Wen spent his childhood in a village and helped his parents on the farm after school.
Wen said,"I was not the top student, but my grades were good, usually among the top ten percent."
Wen attributes his success to the English word "grit."
"When I set myself a goal, I always try my best to reach it," he said.
His first vital goal was the gaokao, China'a annual college entrance exam, in 1993.
"I passed the exam with high grades and was admitted to Beihang University, which made me famous in my county overnight," he recalled.
In the 1990s, gaokao was seen as the only way for poverty-stricken students to change their fate. From a backward county to a renowned university in the capital, Wen set his next goal.
As a young boy he was addicted to planes, so he chose aircraft design as his major, even though he did not know what he would learn nor what kind of work he would find after graduation.
After gaokao, Wen and most of his classmates were shocked to discover how backward China's aerospace industry was at that time. After graduation, many students were assigned to work in factories in less-developed provinces such as northwest China's Shaanxi.
In view of a not-so-promising future, Wen decided to sit the entrance exams of the postgraduate school of Tsinghua University, which of course he passed, and he studied thermal engineering for three years.
His research attracted the attention of a lecturer at Oxford University and he was invited to read for a DPhil with a full scholarship. He completed his work in less than three years.
In 2006, Wen became a lecturer at Queen Mary University of London and was promoted to reader at the university in 2009, when only 34 years old. In the U.K., the average age of being appointed to a readership is 45. He took up the chair professorship at the University of Leeds four years later.
Wen sees the gaokao as having provided him with the chance to leave his rural backwater and go global.
THE FATHER'S DOUBLE GAOKAO
Wen was profoundly influenced by his father Wen Qingcheng, now in his 70s.
In 1977, Wen Qingcheng (文庆城), a village teacher at that time, took the college entrance exam, the first after the Cultural Revolution ended in 1976.
"He did very well in the exam but he chose the nearest junior college to our hometown, for he had three children to raise at that time," his son said.
After graduation, Wen Qingcheng worked at a high school in Guanyang County in Guangxi and became head of the school. But his hunger for higher education was far from satisfied, and at 40, the father sat another gaokao in 1987, ten years after his first.
He was admitted by Guangxi Normal University with excellent grades. Eight years later, he took up a teaching post at the university.
From village teacher to a university lecturer, Wen Qingcheng was a legend to many locals, but he was still not satisfied.
In 1997, ten years after his second gaokao, Wen Qingcheng, then 50 years old, took a postgraduate course at Guangxi Normal University. It is never too late to learn. Wen also started learning English the same year. He was then appointed professor in the university.
Wen Qingcheng said gaokao is a fair opportunity offered by the country to allow everyone to change their fate.
"In the old days, Dad may never have had a chance to study in a top university," Wen Dongsheng said.
So Wen inherited both his father's love of knowledge and his persistence.
BEYOND GAOKAO
Wen Dongsheng believes the gaokao is no longer the only chance for Chinese students, but it is after gaokao, helping students fulfil their potential during their college years, that concerns Wen most since his return.
On May 23, the school of general engineering was established at Beihang University, driven forward by Wen Jr., now dean of the school.
"I want to build a school with an international environment to teach to international standards. In this school, students do not need to choose a specific major, which will encourage creativity and original thinking. They will learn from excellent lectures from around the world," Wen said.
After this year's gaokao, 60 high school graduates from across the nation will be admitted to Wen's school of general engineering.
Wen expects those ambitious Chinese students to build a better future for the world.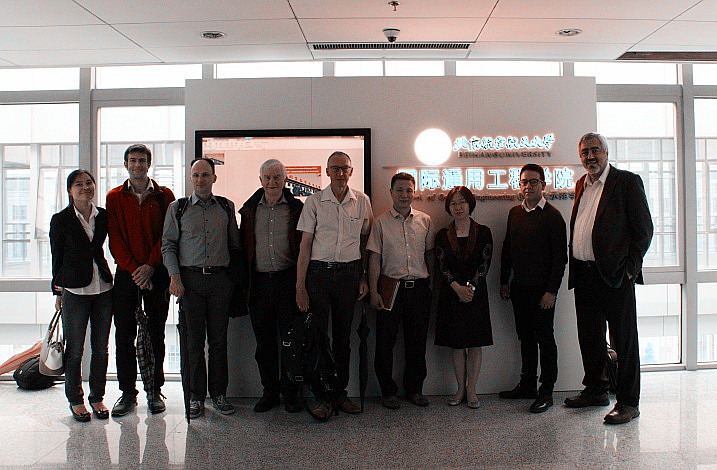 北航国际通用工程学院成立,文东升(左6)和国际专家在一起。
新华社北京6月6日电  |  17-06-06 19:59:41
两代人的高考:
从一流学生到一流人才
作者:任沁沁  强力静
文东升背着双肩包,出现在记者面前的时候,青春、阳光,很难想象他是一位资深的教授,掌舵着有2000多名师生的北京航空航天大学历史最悠久的学院。
十七年英伦游学、工作的经历,让1975年出生的他,绅士而真诚,持重又内敛。
文东升的履历堪称完美。本科就读于北航航空科学与工程学院,硕士毕业于清华大学,博士毕业于英国牛津大学,2013年起担任英国利兹大学工学部终身首席教授,2015年入选国家"千人计划",2016年担任北航航空科学与工程学院院长。
1993年高考之前,这位出生于广西桂林灌阳的少年根本想象不到自己会闯出这样的人生路。
如今在北航校内的咖啡馆里,谈起田间地头的农活,他依然兴奋。对诸如水稻收割和插秧的"双抢"等农事经验,熟稔于胸。"农村长大的孩子,干农活是最基本的。那时候没有牛,灌溉施肥全靠人力;吃不上肉,还要卖力劳动。"
高考之后,这些农活他就没太多机会干了。那之后,他以优异成绩被北航飞行器设计与应用力学系录取,成为当地最出众的"别人家的孩子",踏出了不同于当地人成长路径的第一步。
文东升说,自己天资不算聪明,每次成绩在年级排10%左右。不同于大多数人,他有超级顽强的毅力和改变现状的勇气。不论做什么,都沉下心去,一猛子扎到底。这种韧劲来源于父亲身体力行的影响。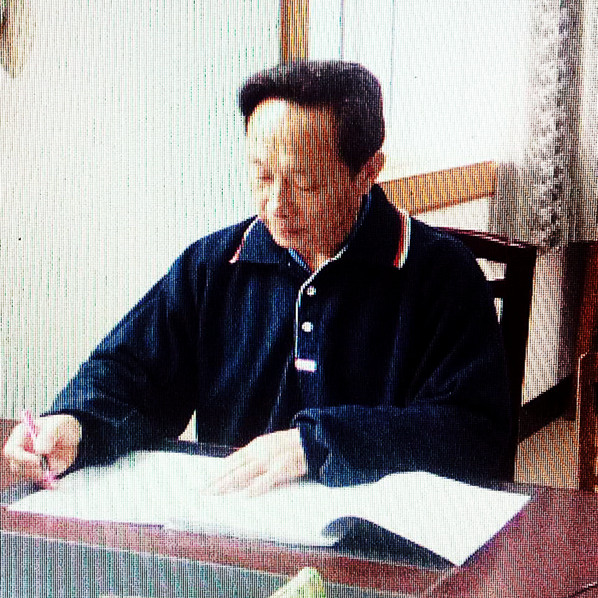 文庆城在办公室伏案工作。
他的父亲文庆城,今年70岁。
1966年夏天,风华正茂的文庆城完成高考体检,填报好高考志愿,等待着一周后祖国的挑选。然而,突如其来的"文革",让他和同学们失去升学的机会。两年后,他们大多回乡当了农民。
文庆城通过努力,当上生产队队长,又自学成为小学民办教师,初、高中代课教师。
1977年冬和1978年夏的中国,恢复高考,迎来世界历史上规模最大的考试,两届考生达1160万人。
"感恩邓小平,在我们年近30岁、拖家带口的1977年,终于可以迈进高考考场,完成生命的一次转折。"文庆城说。
他走入1977年全国高考考场,考试成绩超过清华大学录取线30多分,但为照顾家中妻儿,选择就近就读广西桂林一所专科学校。师专毕业后,文庆城正式成为一名人民教师,并逐步当上了广西灌阳高中校长,两度被评为"全国优秀教师"。
在第一次高考十年后的1987年,40岁的文庆城不甘落后,再次参加全国高考,又以优秀成绩考入广西师范大学函授本科,三年后获本科学历。
因教育教学成绩突出,1995年广西师大将文庆城从灌阳高中调入,任教化学教学论专业。
1997年,第二次大学学习后又一个十年,为更好地胜任大学教学工作,50岁的他再次走进大学课堂,进行为期一年的硕士主要课程的学习,并结业。
在大部分人认为他已经"到头"的时候,不服输的文庆城,居然抱起英文书,边工作变自学,55岁时通过相当于英语4级的教授A级英语,并先后被评聘为课程与教学论专业副教授、硕士研究生导师、教授。
高考给了文庆城改变命运的机会,而他凭着执拗的坚韧,最终"登顶"自己的人生巅峰。
"从农民到教授,从小学民办教师到硕士研究生导师,我的命运因高考而改变。"文庆城认为,高考是国家给予公民最为公平、平等的出彩机会。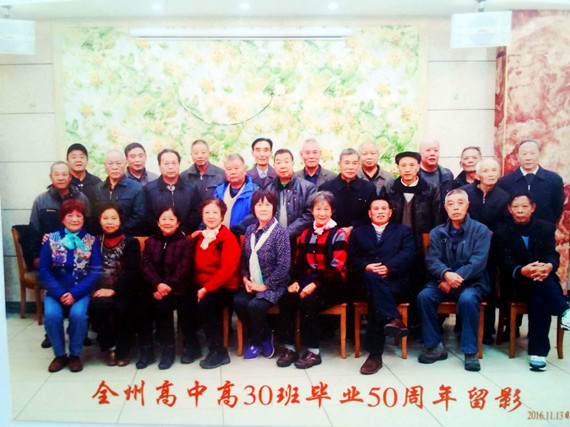 文庆城和高中同学毕业50周年聚会合影,他们受"文革"影响一度失去高考机会。
父亲的经历颇具传奇色彩,也深刻影响了儿子文东升。
大学期间,他两度骑行中国,1995年从北京骑到延安,"重走革命圣地,寻找中国希望之路";1997年从北京到香港,迎接香港回归。
两次骑行,走过祖国大山大河大海,感受了沿海与内地的发展差异,更坚定了文东升不断超越自我,报效祖国的愿力。
再后来,就是他创造的一个个传奇。
2000年从清华大学热能工程系硕士毕业后,文东升因为对"沸腾"现象(气泡动力学研究)的独到见解,获牛津大学全额奖学金,就读牛津大学工程科学系,不到3年就提前完成学业,博士毕业。
2009年,年仅34岁的他被破格提升为伦敦大学女王玛丽学院工程与材料学院候任教授,并兼任模拟计算中心执行主任。2013年,他成为英国利兹大学化学与过程学院首席教授。
文东升的研究方向包括纳米能源技术、先进能源存储、纳米材料在能源领域的基础理论与应用技术等。他擅长的高效流动传热技术,是飞行器设计和发动机研制的关键技术。
尽管在海外取得了广泛的学术认可,拥有了令人尊敬的社会地位,文东升的心里牵念的还是祖国。
"祖国正处于科技大爆发的时期,发展速度世界最快,对科学技术,人才的需求也最为强烈。"听从内心的召唤,他选择回到祖国。
2015年,文东升入选国家"千人计划",9月成为北航航空学院院长。与他1993年入学北航时隔22年。
和父辈一样,文东升感恩高考。高考让他有机会从小县城走向大首都,摆脱了农民的身份。但不同于父辈,他进一步叩开了世界之门,实现了升华。
文东升的父亲为了照顾家庭而放弃了更好的大学,而文东升则坚持放飞梦想,"从一流的学生成长为一流的人才"。
这正是中国高等教育面临的一个重要课题,如何让考上大学的孩子们,真正成长为社会发展的新鲜力量和不可或缺的人才,而非"泯然众人矣"。
高校人才结构的断层,影响了整体教学质量。作为高等教育的从业者,文东升现在迫为关切的,是如何改善国内的基础科研氛围和国内高等教育培养模式,使一流的学生能成为一流的人才,真正与国际接轨。
5月23日,北航国际通用工程学院揭牌成立。这是他回国后做的一件重要的事。"我想做个试验,借鉴东西方高等教育的优缺点,打造国际化教学环境,打破专业划分,邀请海外优秀专家授课,真正打开学生的发散性思维和创造创新能力,培养适应未来发展的国际化人才。"文东升说。
7日将要步入高考考场的学生中,有60位有志于航空航天事业和国际化教育的学生,将走进北航国际通用工程学院,像当年的文东升一样,通过公平竞争开启他们的命运之门。
时代发展给予青年更多机会。在国家恢复高考40年后的今天,中国教育已经走向大众化、普及化,高考改革也不断推向纵深。2017年,是新高考改革落地元年,多地探索完善招考方式,健全体制机制,为"不拘一格降人才"奠定基础。
"我和父亲两代人,因高考得以跨出农门,实现梦想。尽管社会发展的多元化使高考不再是青年改变命运唯一机会,但作为世界最大规模考试,其公平选拔人才的时代价值是无法估量的。"文东升说。
他盼望着,在中国从教育大国走向教育强国的进程中,年轻人拥有更多成长发展的机会,成为新时代的弄潮儿。
Let's share more infos! 
TAIYUAN

 

|  2017-06-02 20:03:55
Separate exam sites
for HIV students spark controversy
By Li Laifang, Wang Xuetao, Huo Yao an Chen Xi
A special school for HIV students has caused controversy by arranging for 16 of its students to take the gaokao exam in separate classrooms from non-HIV students.
The 16 students — 11 boys and five girls — will sit the gaokao, China's college entrance exam, on June 6-7 in two classroom-turned exam rooms at Linfen Red Ribbon School in northern China's Shanxi Province, the country's only school for HIV children.
The students, aged 17 to 21, are the first group of high middle school graduates from the school, previously called "A Tiny Classroom of Love," opened by Linfen Third People's Hospital for medical staff to teach four HIV children. The school was officially founded in 2011, offering both primary and middle school education.
The gaokao is of vital importance to Chinese students, with millions of candidates participating every year.
"We just made the place where they study and live as the exam site," said Guo Xiaoping, principal of the school and former president of Linfen Third People's Hospital.
He said the decision to set separate exam rooms was out of care for the children, who were infected with HIV from mother-to-child transmission.
"The school is a half-hour ride from the general exam site. It is not convenient to take them to go to another place for the exam," Guo said. "If the children take the exams with other candidates, I fear they may feel nervous and others will protest."
However, after many years working against AIDS discrimination, the school underestimated growing acceptance of people with HIV.
"Separate exam rooms objectively create a discriminatory atmosphere," Wang Linghang, a doctor with Beijing Ditan Hospital, told Beijing News. "Obviously, there is no transmission risk when HIV students take the exams together with other candidates."
"The personal privacy of HIV people should be protected. If these children do not take the exams in separate rooms, who will know they are HIV carriers?" said Bai Hua, leader of a Beijing-based AIDS organization. "The exam rooms are distributed randomly to candidates. Other students will not know they are HIV carriers."
However, some supported the school's decision.
"Separate sites can remove the worry of others and provide free space for people with HIV infection. This is not discrimination," said a user of Weibo, a Twitter-like service. "The social reality is that many people are afraid of contacting AIDS and that cannot be changed currently."
"It is not a matter of discrimination, but the kids' safety. We could not rule out any possibility of infection, such as the virus passing through blood in wounds," said another internet user.
Xiong Bingqi, of the 21st Century Education Research Institute, said the separate exam rooms were meant to provide a good environment, and it was important that the students were given equal education rights.
"There is still a long way to go to completely eradicate discrimination against people living with AIDS/HIV," he said.
In China, about 654,000 people live with HIV/AIDS.
BEI

JING

 

|  2017-06-02 23:57:24
China stresses security, fairness
ahead of college entrance exam
By Guo Likun
The Chinese government has called for strict regulations to ensure the fairness of the national college entrance exams, known as Gaokao, due to take place early June.
The Ministry of Education Friday demanded tight security for the printing, transportation, storage, handing out and grading of exam papers to guard against leaks.
Detection and inspection methods should be adopted to prevent multiple forms of cheating, including the use of high-tech tools and substitute examinees.
In addition, the ministry has set up nationwide information lines for the public to report malpractice, vowing prompt handling of reports.
Gaokao is considered a relatively fair way to screen and select higher-education candidates, but the reputation of the test has taken a battering in recent years over allegations of cheating.

One Comment