Controversial dog meat festival celebrated despite ban rumors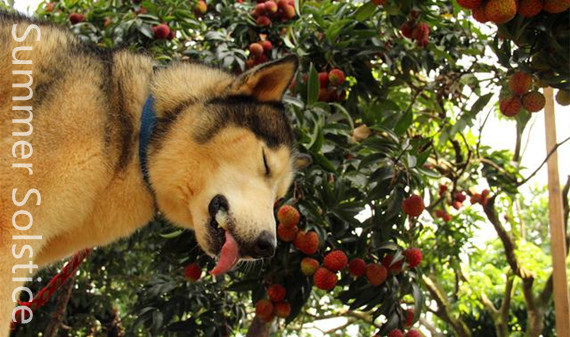 Source - http://gongyi.qq.com/a/20141030/023994.htm
NANNING  |  2017-06-21 17:54:38
Controversial
dog meat festival
celebrated despite ban rumors
By Cheng Lu, Bai Xu, Fang Ning, Wu Xiaokang and Zhong Quansheng
The controversial Lychee and Dog Meat Festival has gone ahead in south China on Wednesday of June 21 despite rumors that authorities would impose a ban this year.
The festival, which is held every summer solstice, the longest day in the Chinese lunar calendar, puts Yulin, a city with a population of 600,000 in Guangxi Zhuang Autonomous Region, into the international media spotlight every June.
Previous reports said that local authorities would ban the dog meat festival, but Yulin's publicity department denied the alleged ban. They said that they had never issued a ban because the "festival" is not organized by the local government, it is a folk custom.
Dating back to the Ming Dynasty (1368-1644), Yulin residents ate dog meat with lychees and rice wine at summer solstice, believing the practice would strengthen their physique.
The festival has been bombarded by animal rights activists and dog lovers for years, however, this year is quieter than usual.
The bloody scenes of butchering dogs in the road have disappeared, and some stores and restaurants have covered the character "dog" on their lists or menus.
The city's Dongkou market is where most of the dog meat trade takes place. Near the market, Xinhua reporters saw chained or caged dogs, while dog meat was hung in booths in the market.
"Price of the dog meat is higher than last year," said a seller surnamed Zhao, adding that half a kilo sells at about 27 yuan (around four U.S. dollars).
The director of an animal rights organization named "Best Volunteer Center," who gave her surname as Xiao, told Xinhua that the supply of dog meat this year was lower than before, which led to the rise of price.
"I know it is a local custom, but I hope our protests can push the local government to increase efforts to discourage the eating of dog meat," said Xiao, who comes to the festival every year to protest.
Although the celebratory air has been somewhat diluted this year, the festival was still triggered a huge backlash among animal welfare groups and pet owners.
An animal rights activist with the screen name "Dongsheng" told Xinhua that he and other dog lovers blocked a truck loaded with dogs from leaving Baiyun District in Guangzhou, capital of south China's Guangdong Province, on Monday of June 19.
He said the truck looked suspicious as it was carrying more than 1,000 dogs. Many were breeds usually kept as pets such as German shepherds and Pekingese. The driver did not say where the dogs were from, Dongsheng said.
"We suspected that the truck was destined for Yulin to supply the festival market, and that many of the dogs were stolen pet dogs," he said.
Guangdong police and animal quarantine departments have helped the activists find shelters for the dogs.
Sellers in Yulin said dog meat is usually purchased from rural areas in central China's Hubei Province, east China's Anhui Province and northwest China's Shaanxi Province, as there are not enough dog farms in Yulin to meet the demand.
Dongsheng said the custom of eating dog is not only offensive to dog lovers, but also encourages the stealing of pet dogs.
"I know it came from local customs, but the tradition does not match with the current level of social development and should be discarded. Dogs are not for eating," he said.
View - http://www.jlonline.com/pet/news-9-58012-0.html

8 Comments