Fugitive Guo Wengui's company on trial for fraud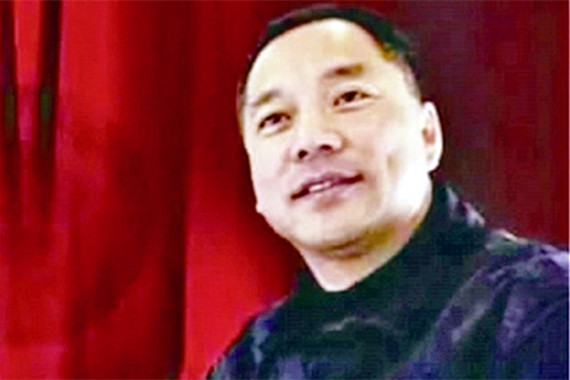 Guo Wengui
KAIFENG, Henan  |  2017-07-12 16:56:06
Fugitive Guo Wengui's
company on trial for fraud
By Yang Hui and Jia Zhao
A trial opened on Wednesday of July 12 in central China's Henan Province on the suspected crimes of Henan Yuda Real Estate Company and three of its employees.
The company and its employees Zhang Xincheng, Guo Lijie and Xiao Yanling are charged with two crimes of fraud, according to Kaifeng City Intermediate People's Court.
They said they committed the crimes under direction from Guo Wengui, one of China's most-wanted fugitives.
Guo, the "actual controlling shareholder" of the company, fled China under suspicion of multiple crimes in August 2014 and is currently listed under an Interpol "red notice" for wanted fugitives.
The procuratorate in Henan said that from May 2008 to April 2015, Guo instructed Ma Cheng, then deputy general manager of the company, and the three to set up 10 shell companies and fabricate contracts and projects to fraudulently obtain loans and for banks to accept financial bills, worth a total of 1.435 billion yuan (about 211.05 million U.S. dollars).
Part of the money was used to clear Yuda's debts, while the res t was transferred overseas or to Beijing Pangu Investment. More than 212 million yuan is yet to be recovered.
During the trial, evidence including witness statements and opinion was presented, with defendants not objecting to the charges. They expressed regret and pleaded guilty, thanking the judiciary for lawfully handling the case.
The defendants asked for leniency, saying their actions were made at the instruction or suggestion of Guo.
"Since being investigated, I have often stayed awake all night, questioning myself," said Zhang in his final statement.
Zhang blamed his predicament on being unaware of the law and blind compliance with Guo and Ma's instructions.
"I feel extremely regretful and grieved about my crimes," Zhang said.
Wednesday's trial is the second court proceeding in a series of cases involving Guo.
Over 60 people attended, including families of the defendants, legislators, political advisors, journalists from home and abroad, as well as members of the public.
Transcripts and footage of the session were broadcast by the court's official account on Weibo, a Twitter-like service. The verdict will be announced at a later date.
To protect the defendants' rights and interests, a pre-trial conference was held, attended by the prosecution, defendants and their lawyers.
According to a court ruling last month, Guo, also the actual controlling shareholder of Pangu, directed three individuals of Pangu to apply for loans from banks using fake documents.
They received prison terms for fraudulently obtaining loans and foreign exchange. Pangu was also fined 245 million yuan.
View - http://news.youth.cn/sh/201707/t20170712_10278948.htm

14 Comments